ZIEHM VISTA C-ARM
In Stock Now!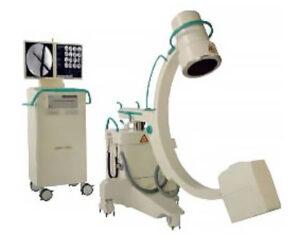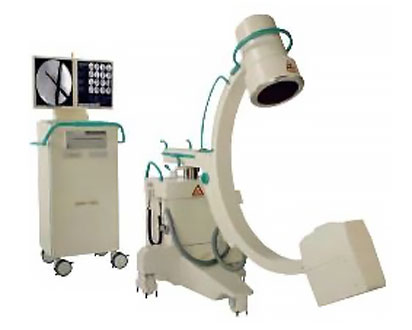 The Ziehm Vista Represents a major step forward in the Ziehm family of Fluoroscopic equipment. A refurb Ziehm Vista C-Arm provides excellent technology at an affordable price point. The equipment's strong points includes upgraded imaging technology that produces exceptionally sharp, flicker free images for a wide range of applications.
Perhaps one of the strongest points of a refurbished Ziehm Vista is its adaptability. Smart programs allow for rapid calibration to the areas of Spine, Extremities and Thorax. This is a great help in ensuring superior image qualities without the wait.
One touch controls and on screen guidance makes the Ziehm Vista extremely easy to adjust to, requiring little training before your staff become adept in its use. Combine this with its lightweight design, and unique combination of steering and braking lever and you have at your hands one of the most user friendly pieces of equipment available.
There are several other features that make the Ziehm Vista an extremely valuable C-Arm to have at your disposal. For example, Patient Dose Recording makes it very easy for the operator to keep track of dosages, while digital tools like Image rotation and reversal reduce the necessary dosages down to an absolute minimum. Your staff will also have the benefit of Half-Dose modes, and Pulsed Fluoroscopy with Last Image Hold.
With Full DICOM Connectivity possible, your staff will be up to date with the handling, storing and printing of necessary information. You also get access to either Medicapture or Sony Paper Printer to make the process of physical record keeping easier.
It is well understood that your facility needs equipment that your staff can rely upon in even the most lengthy of procedures. This is why Ziehm has included their Active Cooling mechanism to make sure that the Vista is prepared for lengthy fluoroscopy times.
At Sharp Medical, we understand that choosing a C-arm for your facility is not a simple decision. We pride ourselves in taking the time necessary to answer all of your questions, and put your reservations at rest. The decision making process is about more than just the price tag. By taking into account the factors of space restrictions, mobility, feature sets and potential investment returns, we are able to make suggestions that will actually make returns for your facility.
We invite you to contact us regarding any model that has caught your interest. Our staff is well aware that in order to make the best decision, you need all the available information in a format that is easy to understand.
Interested in the Ziehm Vista C-Arm? Contact us today.