ZIEHM VISION R C-ARM
In Stock Now!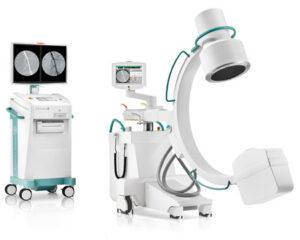 The Ziehm Vision R C-Arm is equipped with a powerful monoblock generator with rotating anode technology that combines excellent image quality with minimized dose levels. The outstanding power reserves make this C-Arm particularly suited for demanding procedures in cardiovascular surgery and interventional cardiology, including AAA, PTCA and coronary angioplasty.
The Ziehm Vision R C-Arm features:
Pulsed monoblock generator with an rotating anode and 20 kW
Advanced Active Cooling for optimal generator temperature
Short, sharp pulses for crystal-clear images movement
Dedicated SmartVascular workflow for advanced vascular procedures
Intuitive user interface with SmartEye technology
Up to three synchronized, intuitive touchscreen user interfaces with
SmartEye technology
Concept for high image quality and minimized dose
Automatic optimization with advanced anatomical programs
Dedicated functions to significantly reduce exposureery
Interested in the Ziehm Vision R C-Arm? Contact us today.