ZIEHM SOLO C-ARM
In Stock Now!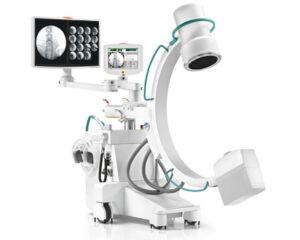 Thanks to the integrated monitor, the Ziehm Solo C-Arm is one of the most compact and versatile on the market. It is especially designed for crowded treatment scenarios in pain management, orthopedics and other applications. As an option, the Ziehm Solo can be easily supplemented with a Ziehm Viewing Station and ceiling or wall-mounted monitors.
The Ziehm Solo C-Arm features:
Compact all-in-one design without the need for a stand-alone monitor cart
Different viewing options to ensure flexible configurations
27″ High-Brightness FullHD monitor
Small footprint of 0.8 m²
Wireless Freedom Concept to increase efficiency
Ziehm Solo Center interface to make it easy to upgrade and expand the system
Seamless integration into existing IT networks
Concept for high image quality and minimized dose
Automatic optimization with advanced anatomical programs
Dedicated functions to significantly reduce exposure
Interested in the Ziehm Solo? Contact us today.