ZIEHM EXPOSCOP 7000 C-ARM
In Stock Now!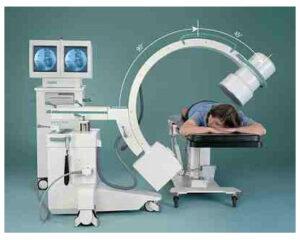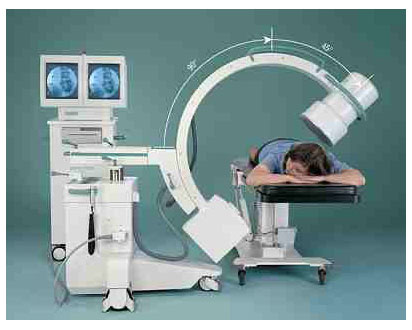 One of the keys to running a successful facility is finding the proper blend of features which fit not only the space available, but are also viable in consideration of budget restrictions. A Refurbished Ziehm Exposcop 7000 C-Arm just happens to fit the bill for many physicians and their teams.
This particular model focuses on making sure that nothing is lost in the core functionality of the machine. As an essentially standard, all purpose package; you can expect performance from a refurbished Ziehm Exposcop 7000 C-Arm.
High Frequency X-Ray Generator – 20,000 Hz is sufficient to get the penetration necessary for even large patients or dense tissue; whatever the area, no matter the patient, the Exposcop 7000 has what it takes to get the job done.
Variable Fluoroscopic Operation – getting the best image at the lowest dose has always been important in the field of fluoroscopy. Variance levels from 40 to 110 kV for both fluoro modes and radiographics modes make sure that you can get the right levels for the necessary procedures.
Application Specific Keys – shortcuts to specific applications like Extremities, Chest, Head, Hip, Metal and soft tissues make for a streamlined workflow. An option for ½ dose also makes things simple if exposure needs fast calibration.
A built in paper printer makes the process of record keeping very simple. Increasing the efficiency of the workflow and optimizing the usage of time is extremely important in a busy facility, and the ability to print from the equipment removes the necessity for trips around the office. Options for printing also make for ease it capturing pertinent information quickly, making sure that problems areas can be enlarged or that side by side comparisons can be accomplished with one print.
No matter the specific application you have in mind for the Ziehm Exposcop 7000, refurb equipment makes the technology accessible at a decreased price. This ensures that you can receive the maximum return on the investment you make. When it comes to core functionality, ease of use and time optimization, this equipment makes for an extremely attractive option.
Let our staff clear up any questions you may have about the specific capabilities of this wonderful option. We understand that every facility has unique requirements and expectations for their equipment. Making the right choice can sometimes be difficult, but we at Sharp Medical have years of experience, and scores of satisfied customers that cement our reputation as a fine provider of solutions and equipment for all your needs.
Interested in the Ziehm Exposcop 7000 C-Arm? Contact us today.