ZIEHM QUANTUM C-ARM
In Stock Now!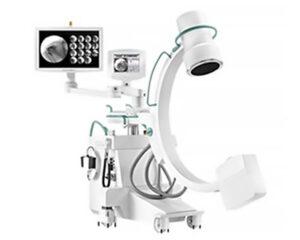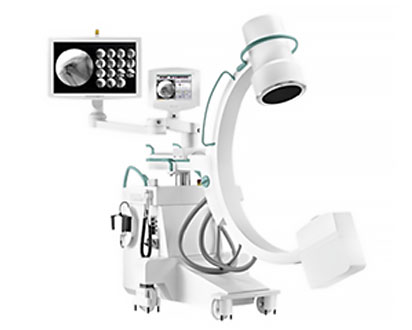 Built as a direct competitor to the OEC Line, even a Refurbished Ziehm Quantum C-Arm retains its competitive edge against popular models in terms of core functionality as well as image quality and ease of use. The reason that the Ziehm Quantum C-Arm is able to outperform its competitors is due to the fact that it was built from the ground up with the necessities of the clinical environment in mind.
A centralized and simplified user interface makes a refurb Ziehm Quantum C-Arm a valuable asset in regards to optimizing workflow. By eliminating the need for a monitor cart, the footprint is reduced without sacrificing the ability to work quickly and effectively. Because it is smaller than most C-Arms in its class, workspace is expanded and the ability work from difficult angles is enhanced.
DICOM 3.0 connectivity, with USB and DVD options built in make the Ziehm Quantum C-Arm a fantastic option for the modern facility. The fact that the entire package is contained in such a small footprint is the result of ground up redesign to help operators and physicians get the job done quickly and efficiently without the limits of large, cumbersome equipment.
A refurbished Ziehm Quantum C-Arm allows your facility to be brought up to date with the leaders in pain management, and clearly reflects your sensitivity to patient comfort concerns. Boasting excellent results in the image quality of dense anatomy, you can expect fantastic results which outperform a great deal of models which are considered to be in the same class.
Value judgments in regards to C-Arms are often mistakenly made by the age of a particular product; in truth, it is not the age, but the function of any equipment that sets the standards for value. This type of thinking allows for access to fantastic technology and enlightened, strategic decision making for the equipment that your practice requires to get the job done.
Speaking plainly, a refurb Ziehm Quantum C-Arm provides your physicians with High Image Quality, Mobility, Excellent Functionality and Connectivity. Keeping pace with today's modern medical practice is not a challenge when your staff is equipped with the proper equipment, and this machine easily achieves this goal.
We invite you to contact us directly and explore the specific functions and capabilities of the Ziehm Quantum with our staff. You may find that it not only provides your facility with the exact features and functions that you require, while still remaining an attractive option in regards to budget.
Interested in the Ziehm Quantum C-Arm? Contact us today.
Kevin Noone Demonstrates The Significant Features of the the Ziehm Quantum C-Arm