GE OEC ONE C-ARM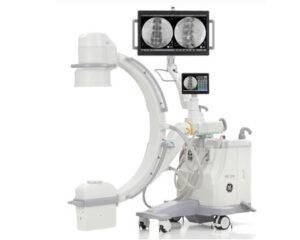 The GE OEC One C-Arm is an all-in-one mobile C-Arm. This device brings images closer to the surgical field thanks to OEC One's extendible, articulating display arm. View crisp, clear live and reference images on a 27″ high resolution display, and be ready when needed with 5-minute standby power.
The OEC One all-in-one mobile C-Arm offers superb imaging capabilities, made more accessible for a variety of procedures — from pain management to peripheral vascular. Enjoy image processing advancements in clear, detailed images.
You will have a clear line of site, whether on the right or left of the C-Arm, while standing or seated, to the images you need thanks to the image display articulating arm.
Effective communication and timely delivery on clinical expectations are facilitated by the synchronized view of the live image on both, the primary image display monitor and the OEC Touch control panel.
You can quickly make adjustments to image generation, image display and X-ray technique from the OEC Touch control panel.
A clear view, when and where needed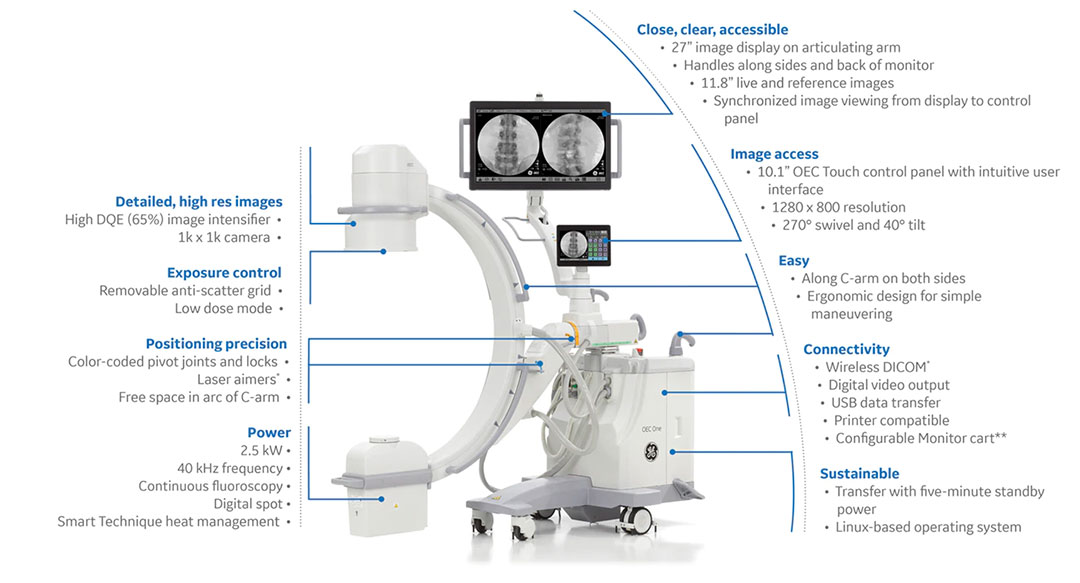 Interested in the GE OEC One C-Arm? Contact us today.
Additional GE OEC C-Arms: