GE OEC 9900 ELITE C-ARM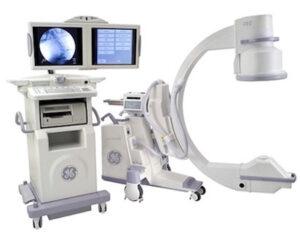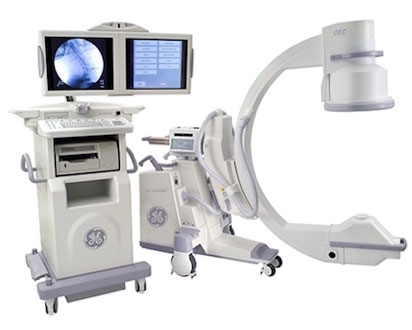 For a great many Facilities, a refurbished GE OEC 9900 Elite C-Arm is the only logical choice for both the office and the operators. Perhaps one of the most highly prized pieces of equipment in the industry, you can expect superior performance on all fronts from this aptly named "elite" technological ally.
Of course, you can expect to enjoy all the latest features and cutting edge performance enhancing technology you have come to expect from the OEC Line; with a few added extras designed to make the operation of this equipment highly efficient and effective.
GE C-Arms are famous for their investment returning value. With the increased efficiency of the 9900 Elite, you can expect to see large increases in productivity and efficiency simply by providing your staff access to the GE OEC 9900 Elite C-Arm. Your operators will thank you, your patients will thank you, and the return investment will astound you.
Perhaps the greatest selling point of the GE OEC 9900 Elite C-Arm is its superior image quality, Touting twice the resolution and 4 times the information made available to operators makes this a must have for the office that values precision. 18" monitors provide an enlarged viewing area to make sure that nothing is passed by or missed. Advanced articulation allows for these monitors to be viewed from all 4 sides of the table.
Further examination of the feature list reveals a few extras that will soon appear as indispensable industry standards. Motorized controls of the C-Arm, as well as collision detection apparatus to ensure patient safety allows for operation from either side of the system and ultimate flexibility for the perfect positioning. The OEC 9900 Elite comes equipped with both a footswitch and a hand switch for the physicians use.
High heat capacity X-Ray tube with a built in cooling system means the ability to run the C-Arm for extended Fluoro sessions. Another surprising feature is the ability to send either images or video to CD/DVD burner built into the Monitor station. Still more impressive is the ability to print hardcopies of both film and paper directly from the workstation, forever circumnavigating the necessity for a dark room or the expense of development.
Truthfully, these are just a few of the outstanding features of the OEC 9900 Elite, Refurb units are extremely cost effective and represent an investment that will provide serious returns in the long run. If you have any questions about the full functionality of the 9900 elite, we invite you to contact us and speak to a representative. We'll make sure that all of your options remain open.
Interested in the GE OEC 9900 Elite C-Arm? Contact us today.
Additional GE OEC C-Arms: