PHILIPS ZENITION 50 C-ARM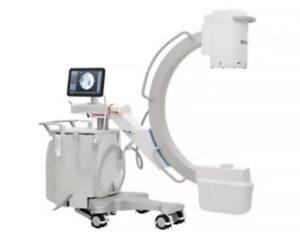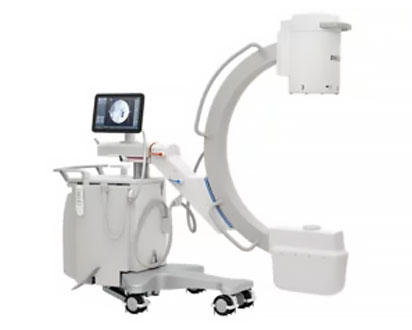 Point-and-shoot simplicity and reliable uptime make the Philips Zenition 50 mobile C-Arm with image intensifier the ideal systems for intensive use in interventions and surgeries.
The intuitive point and shoot design and on-screen guidance of the Zenition 50 helps you train users faster, and the touch controls and navigational aids of Unify workflow helps increase efficiencies when in use.
The standard Windows® platform is engineered for fast and reliable performance to support a high volume of procedures today and accommodate new software options to extend your system's clinical relevance.
To support long and complex procedures and high caseloads, the Philips Zenition 70 is engineered for continuous imaging with our new tank design to enhance heat management. You can save time when switching procedures and patients with application-specific protocols and customizable presets. One click applies the required image quality parameters without while managing X-ray dose according to the ALARA principle. Enhance visualization of complex structures and dense anatomy and efficiently manage dose for diverse patients through advanced image processing.
The Philips Zenition 50 C-Arm helps you obtain uniquely specific image quality at efficient dose levels, regardless of patient challenges.
Interested in the Philips Zenition 50 C-Arm? Contact us today.
Additional Philips C-Arms: