PHILIPS BV ENDURA C-ARM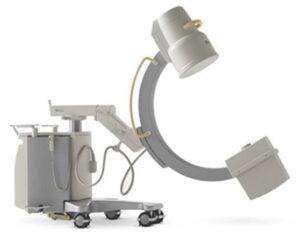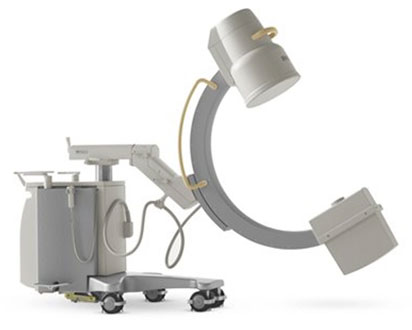 In today's cost conscious healthcare environment, you need to get more out of your equipment than ever before. The Philips BV Endura C-Arm supports you every step of the way. Delivering excellent fluoroscopic diagnostic images to clearly monitor and evaluate an exceptional range of procedures.
The 9″triple-mode image intensifier can handle all routine procedures. The 12″ triple-mode image intensifier provides 70% more coverage than the 9″ image intensifier, and is ideal for special and interventional procedures, covering stenting and grafting or abdominal exams equally well. Both image intensifiers feature Philips' optimized imaging chain that includes our Charge Coupled Device (CCD) technology and patented anamorphic lens. You get superior resolution and an outstanding level of coverage and detail visualization.
Applications:
Vascular procedures
Orthopedic surgery
Abdominal surgery
Neurosurgical procedures
Thoracic surgery
Specifications:
Versatile use
Vascular functionality
9″ or 12″ field of view
Excellent maneuverability
Extended rotation
Get exceptional quality images
Our unique BodySmart software gives you an excellent image contrast, time after time. It finds, tracks, and precisely defines the field of view to anatomy – no matter where it is on the image intensifier. And the Automatically Programmed Fluoroscopy (APF) parameters provide consistent image quality for every exam type.
Get more imaging
Philips highly efficient x-ray components give you the power to go the distance in longer studies without worrying about overheating. Our advanced automatic high penetration mode gives you full contrast for the steepest projections, like lateral hip exams. Our automatic movement detection also eliminates motion blurring to help you better view dynamic areas.
Get better vascular images
Our vascular software package offers the most advanced range of features to simplify vascular procedures. Some highlights: Subtracted fluoroscopy mode displays images in subtracted mode. Trace-subtract shows maximum opacification of vasculature using CO2 or iodine contrast. Roadmap images support catheter guidance. Remask lets you reselect the best image in your run as a mask image for contrast runs. Landmarking highlights partial areas of images for reference. Real-time pixel shift compensates for movement artifacts. SmartMask reduces dose and contrast usage. Subtraction on/off simplifies subtraction exams.
Interested in the Philips BV Endura C-Arm? Contact us today.
Additional Philips C-Arms: