The top performing C-Arms for Urology offices today include a variety of versatile machines with flexibility and performance features that make a difference. An analysis of your practioners' needs and goals will help us find the best solution for your urology office.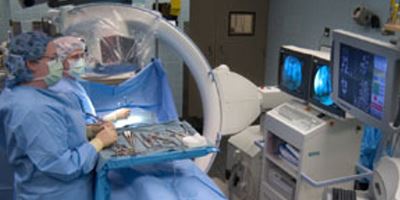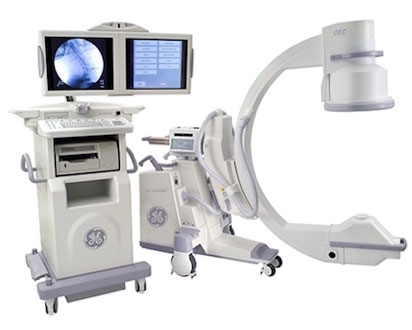 GE OEC 9900 Elite C-Arm
Although the OEC 9900 replaced the very successful General Electric OEC 9800 a lower price may be reflected due to detailing and the physical materials used to complete the picture. Performance is maintained at the level of its immediate predecessor but this "trimmed" down model can be a little more palatable financially. Our refurbished models can be expected to perform at the level of the OEC 9800 guaranteed.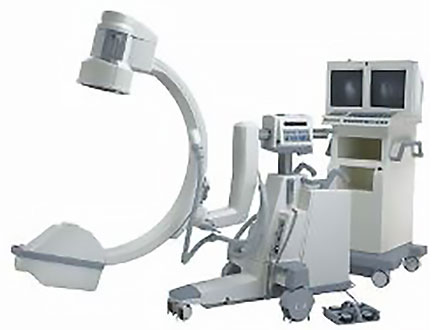 GE OEC 9600
Still considerably affordable compared to more recent models, the OEC 9600 upgrades include what some described as vastly improved C-Arm functionality and maneuverability along with a 7.5 kW Hi Frequency generator on board. If your urology practice desires an exceptional refurbished C-Arm, let us show you what this one can do.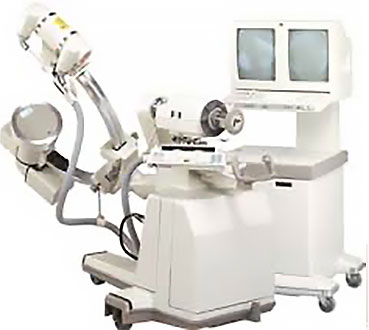 GE OEC 9400
This Model is the original upgrade to the GE OEC 9000. Key improvements of this model give urology practitioners a larger viewing screen (17″) and a more powerful generator (4.5 kW) along with the reliability OEC is known for in this business.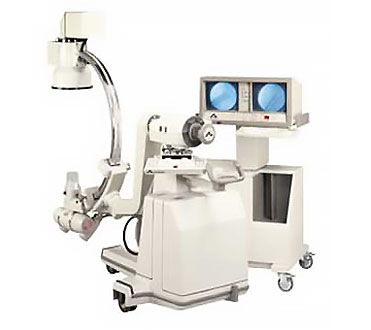 GE OEC 9000
A durable perennial that continues to offer trustworthy images on a 13″ screen powered with a 2.5 kW hi-frequency generator and continuing to rival models a decade newer in basic performance output. This model maintains viable status in the parts department and is a great generator of revenue for a modest investment.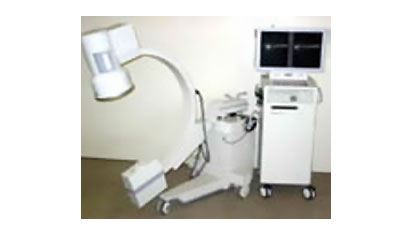 GE OEC 7700
When your urology or combined specialty clinic has limited space you will still find room to house this basic 2.2 kW generator standard system. This compact refurbished C-Arm will give you a dependable system that can offer all the basic applications OEC is known to support and at a good price.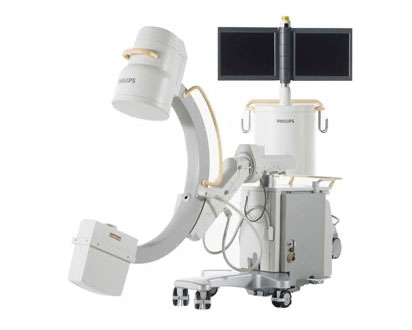 Philips BV Pulsera
Originating as the BV 300 this powerful C-Arm boasts a 7.5 kW generator and offered image clarity and versatility rivaling the OEC's top shelf equipment. Original stationary anode tubes are no longer standard equipment, replacement with fast cooling Philips rotating anode tubes have eliminated the "cooling time issue" for the Pulsera. This has leveled the playing field significantly and gives this C-Arm a very strong standing in the high end category of C-Arms for any busy multiple physician urology and/or gynecology practice.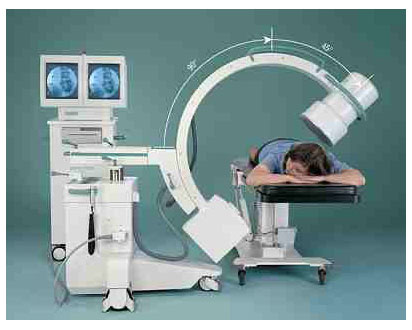 Ziehm Exposcop 7000
This capable, state of the art C-Arm operates through a different construct than other manufacturers' machines. The result is a decrease in C-Arm patient dosing and exceptionally superior anatomical visibility necessary in delicate urological procedures. Ziehm's sensitive imaging will bring your office in line with the Leaders in Urologic Medicine reflecting your awareness of patient comfort and safety. Expect excellent results in the case of denser anatomy, post surgical applications and other challenges. The Quantum outperforms even OEC's top contenders in image quality.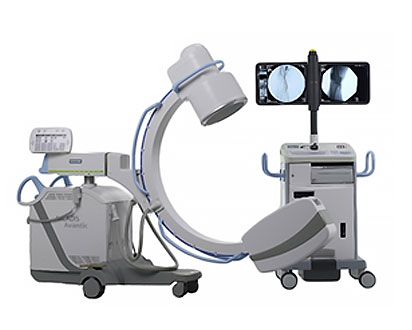 Siemens Arcadis Avantic
This multipurpose C-Arm boasts generator performance of up to 25 kW with a handy 13″ image intensifier and superior image quality and offers user friendly connectivity, interfaces and operation, making it one of the most efficient C-Arms to be found in vascular surgery settings. Gives highly accurate and detailed urological function reports on organs and vessels offering clean, useful images and great real-time functionality.
Depending upon the versatility demanded by your office we will assist with the details, offering you an affordable refurbished C-Arm along with the software, readers, printers and tables needed to fit your business. Let us help you find a compatible Urology C-Arm Table and accessories, such as the IDI Apsect 100UC Plus (pictured). We represent the most recognized names in C-Arm tables for Urological use.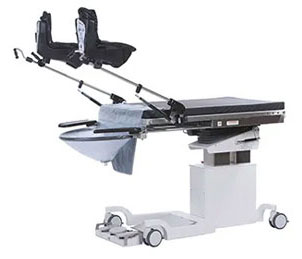 Advances in Imaging for Urology
Have you already experienced the benefits of a dedicated mobile C-Arm in your Urology Care Business and is it time for an upgrade?
Or have you been considering the move to a fully equipped urology practice and just need to know your best options? Either way, a Sharp refurbished C-Arm expert is ready to assist you.
Today the medical advances in the field of urology come fast and furious. Physicians are challenged to keep up with the expanding horizons of urological testing, urology surgeries and interventions. There is often more immediacy required to meet patient needs and investing in an affordable Mobile C-Arm Unit has become more and more desirable. The focus of your urology medical office or institution, ultimately, is to be responsive and responsible for patient's diagnosis, treatment and outcomes.
The advanced level of imaging offered by our refurbished Mobile C-Arms for urologic studies and procedures has made them almost indispensable. Having your own equipment on site can bring benefits in terms of saving time and cultivating patient confidence and satisfaction. Allow us to show you some options that make this possibility a probability.