IDI ASPECT 100UC PLUS UROLOGICAL IMAGING TABLE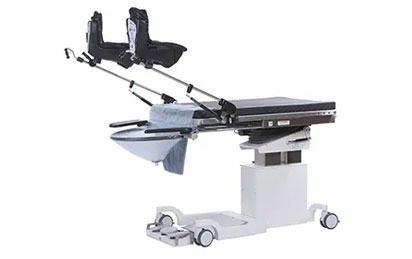 Multi-Purpose Mobile Urological Imaging Table with motorized Elevation, Trendelenburg Tilt Longitudinal and Transverse Tabletop Motions and carbon fiber tabletop with low x-ray attenuation.
IDI ASPECT 100UC PLUS Features:
2" (5cm thick tabletop & tabletop extension pads with memory foad construction and waterproof cover
Tabletop dimensions: 28"W x 46"L ( 71 x 117 cm)
Radiolucent tabletop extension: 24"W x 34"L (61 x 86 cm)
Imaging area, main tabletop: 25"W x 20"L (63.5 x 50.8 cm)
Imaging area, tabletop extension: 24"W x 34"L (61 x 86 cm)
Motorized Tabletop motions with hand control and foot control:
Elevation 31.3" – 41.1" (79.4 – 104.4 cm)
Trendelenburg Tilt ± 15°
Longitudinal tabletop travel = 10" (25.4cm)
Transverse tabletop travel = ± 3.5 (±8.9 cm, 17.8cm total)
Built-in footswitch storage tray
Removable radiographic cassette tray, loads from either side of table
Standard US side-rails for accessory attachments on main tabletop
Patient weight capacity:
With patient upper body on main tabletop: 525 lbs.(238 kg)
With patient upper body on extension: 400 lbs. (181 kg)
Load capacity on extension only: 250 lbs. (113.4 kg)
Table weight: 575 lbs. (261 kg)
Locking swivel casters, 5" (12.7 cm), for easy transport
Electrical power required: 110 VAC, 60 Hz, or 230 VAC 50/60 Hz operation (must specify with order). 10 amp max. required at 110V
Battery back-up operation
Accessories included with the IDI Aspect 100UC Plus:
Tabletop Pad, 2" thick, waterproof
Tabletop Extension, with pad
Hand control pendant
Footswitch control
Drain Bag Support Hoop
Disposable drain bag and hose assembly, box of 20
Urologist Elbow Supports, removable
Removable Radiation Shield Flap for perineal end of table
Patient Restraint Straps (2)
Armboards (2), rail mounted, with pad and strap
Disposable covers for footswitch, box of 50
Optional Urological Legholders:
Boots-style legholders with pneumatic-assist adjustment
Table compatible with other legholders that have standard US side-rail attachment.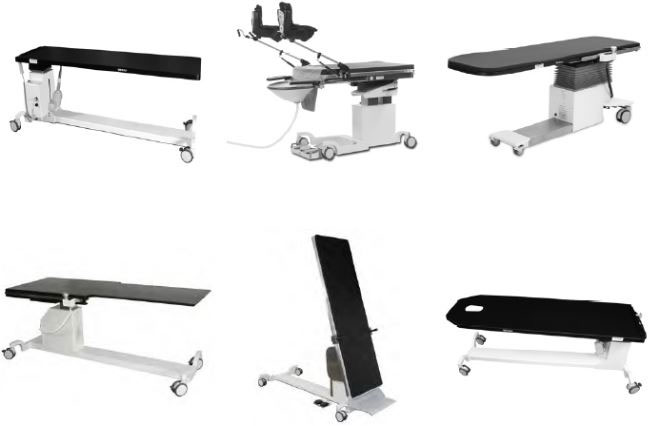 Interested in IDI Aspect 100UC Plus Urological Imaging Table? Contact us today.