HOLOGIC FLUOROSCAN INSIGHT MINI C-ARM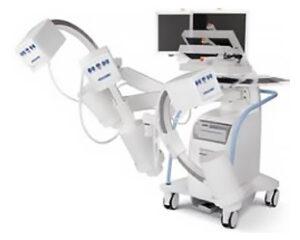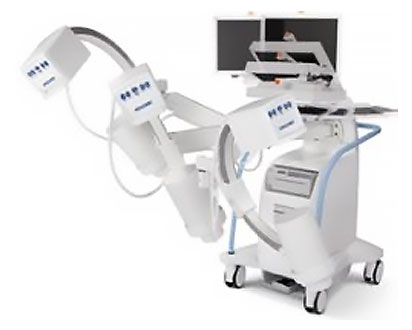 Those who are already familiar with the Hologic Flouroscan InSight Mini C-Arm know that this is one of the highest prized pieces of equipment available. Several key features provide serious functionality and make the staff who use them rely on them heavily for accuracy, efficiency and ease. Refurbished Hologic Fluoroscan InSight C-Arms are no exception to this rule and retain the same standard of excellence; allowing your staff to continue providing your staff with the information they need to treat patients effectively.
All Refurb Insight C-Arms from Sharp Medical come to you with all features operating perfectly. You can expect full functionality and years of reliable service from the Hologic Flouroscan InSight, while experiencing the ease of use which has made this model famous worldwide.
Ultra-fine, automated, adaptive imagine technology means that the Hologic Fluoroscan InSight Mini C-Arm automatically adjust for metal, noise and tissue thickness without compromising the image quality. Smart technology also makes adjustments for movement; this means that your staff will get crystal clear images every single time. Automatic Dose Control takes the guesswork out of getting the best image possible while keeping the exposure to the absolute minimum.
This set of features makes the Hologic InSight C-Arm an extremely powerful tool for your technicians. Hologic was wise enough to make this model extremely mobile, fold away monitors makes the InSight easy to move from room to room or even suite to suite if necessary. This added ability allows even one machine to cover a surprising amount of ground very quickly.
We understand that making a choice for your C-Arm can feel like a series of difficult choices; this is why we provide expert guidance during the process. Assistance as you finance your purchase, and calculate investment returns is just part of the process. We are also more than happy to help with navigating the C-Arm state regulation requirements. We invite you speak with one of our experts, they will be happy to help with whatever information you require to make the proper choice for your office.
Because of our strict process of repair, we are able to stand behind our product with onsite product support services. We can also help with getting the equipment into the office itself consultations and referrals for installation.
Just as your patients rely on you to help them; we understand that no matter what happens, you need your equipment to function properly. You can count that we'll be there to make sure that if any issues arise, we provide the solution.
Manufacturer's Brochure – Hologic Flouroscan InSight Mini C-Arm Brochure
Interested in the Hologic Fluoroscan InSight Mini C-Arm? Contact us today.
Additional Hologic C-Arms: